There is no doubt that Elizabeth Fry greatly influenced Florence Nightingale. I am very curious about the bond between these two exceptional women so Helen Bowden of Orphans Publishing and I set off to visit the Florence Nightingale Museum in London to find out more.
The entrance, near St Thomas's Hospital, Westminster is plain and unimaginative. But what delights lie within! The museum, which is self-funding, is beautifully laid out and starts with a colourful "gilded cage" depicting Florence's somewhat privileged start in life [just like Elizabeth's]. Then the famous nurse's life is followed right through to her death, aged 90 in 1910. Because so many nurses visit the museum, there is a wall showing the development of nursing from Florence's death to the present time – a clever continuity.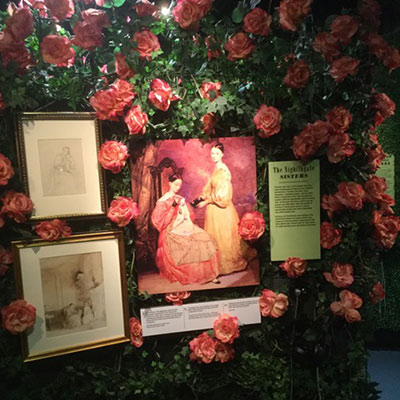 We were shown around by the delightful Holly Carter-Chappell, Collections Officer and learned so much. Florence and her elder sister Parthenope, known as Parthe and Flo, were named after the places where they were born and were inseparable. Florence had three major suitors but rejected them all; her sister married one of them – Harry Verney, MP for Buckingham. Her beloved favourite pet was a Little Owl named Athena, rescued when it fell from its nest near Athens and often carried on her shoulder. It is on display at the museum.
Also The Lady with the Lamp actually carried a Turkish lantern, a fanoos, not a genie lamp! The lantern is preserved for all to see. There is a spooky simulation of Florence walking the wards endlessly at Scutari with just footsteps and the flash of light from her lantern.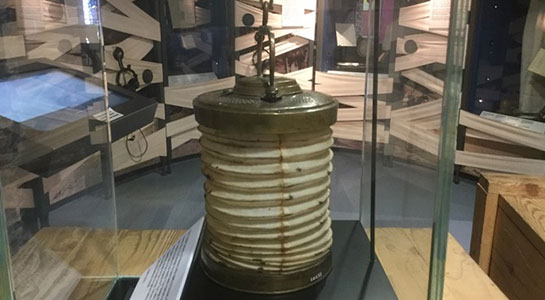 She spent almost the duration of the war in the Crimea. She returned home very ill and suffered ill health for the remainder of her life.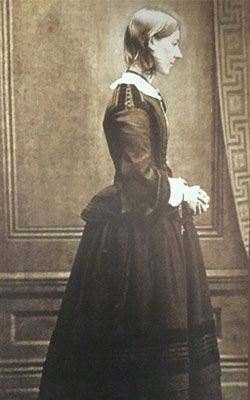 But, alas, no evidence of a meeting with Elizabeth Fry. However, her Aunt Patty accompanied Fry to Newgate weekly for some years. So it still seems possible that the two may have met at some stage – the search goes on!
I hope to speak at the museum next year, focusing on Elizabeth's nursing skills and influence on Florence, so watch this space!